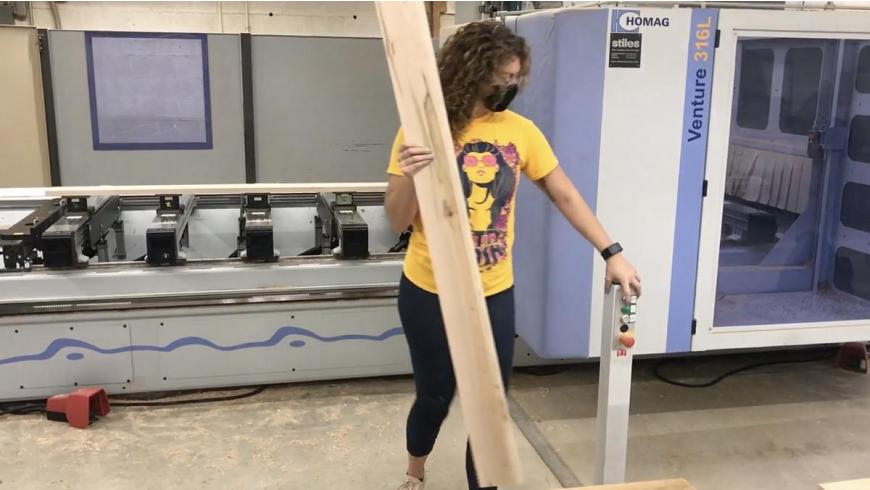 If science fiction had its way we would all be working for robots by now. That day will likely never come, but there is no doubt that automation has profoundly changed the manufacturing landscape; almost entirely for the good and without making human beings obsolete.  Here at Gat Creek, we owe a good deal of our success to our investment in four CNC (computer numerically controlled) machines. Deploying robots strategically we can build more complex and beautiful furniture, without taxing Gat Creek's most important asset — our people.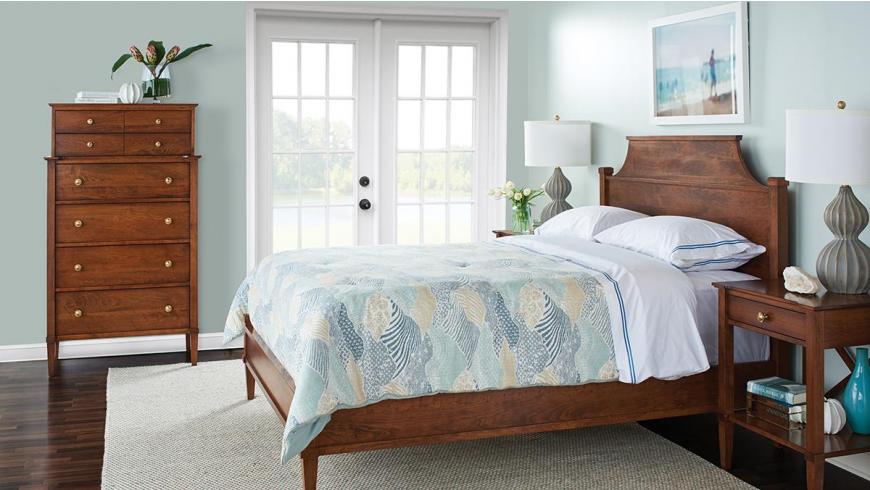 With so many mattresses of various heights, foundations and toppers to consider, deciphering it all to create the most aesthetic and practical bed/mattress arrangement can seem like a nightmare.
Our website hosts a helpful guide showing the measurements of our beds. Knowing the depth of all your components combined — mattress, foundation (i.e. box spring, if you use one) and topper (if you use one) — you can easily select which bed will provide your desired look and sleeping surface height.
Rest easy, all these choices mean there's a perfect combination just for you.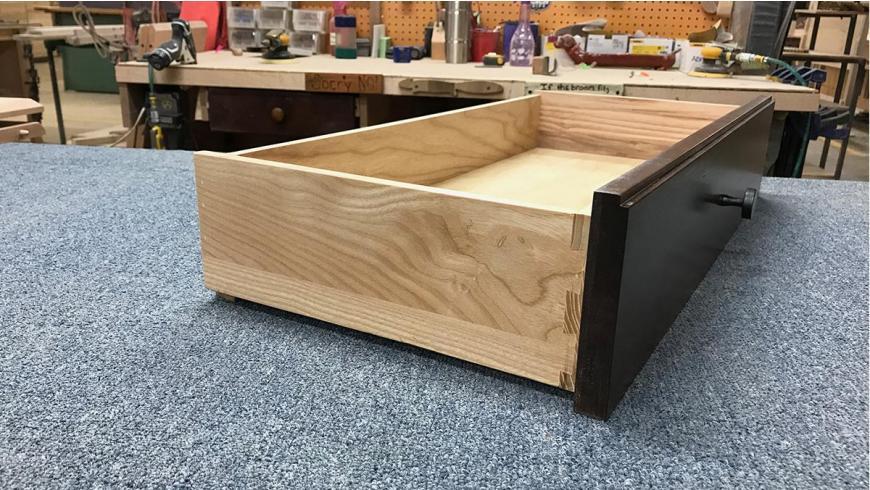 The quality of a drawer box reveals worlds about the craftsmanship of the piece and the values of its maker. The first indication of authenticity? Joinery; look for dovetail joints. "The drawer front is almost always the first point of failure due to the forces of opening and closing," Gat said. "Dovetail joints interlock the drawer front to its sides and will essentially outlast any other joint." When crafting drawer sides, Gat Creek uses solid ash, an extremely stable and durable hardwood. For the drawer bottom, another area of potential failure, we select 3/8-inch wood.