A Principled Approach
Superior Materials Sustainably Harvested
From the best wood comes the best furniture. Gat Creek is at the geographic center of the highest grade Ash, Cherry and Maple in the world. The company's raw material is sustainably harvested from Appalachian forests within a day's drive of the shop. Click here to learn more about our holistic approach to sustainability.

We source lumber exclusively through suppliers like Frank E. Wilson Lumber of Elkins, West Virginia, a fifth generation company that meets strict conservation standards. Stewardship of forest resources in partnership with Wilson Lumber, ITL Northwest Hardwoods, and others has contributed to an increase in the region's population of hardwood trees for the past 90+ years.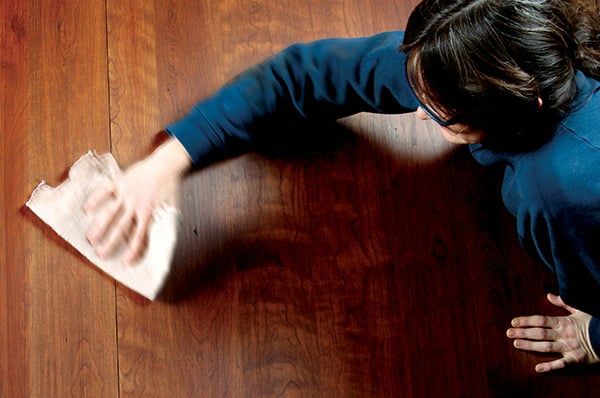 Clear, Protective Finishes
The finish choice is yours on any piece! We offer a wide range of sophisticated wood tone and paint finishes on every design. Our state-of-the-art finishing facility and advanced operating practices make this customization possible.
Our catalyzed lacquer finish forms a clear, efficient barrier with a close-to-the-wood feel. We optimize the sensory experience of nuanced color, pattern and texture inherent in premium materials and handmade, solid-wood furniture. And our finish is easy to care for holding up to almost any liquid in your home, from water to wine.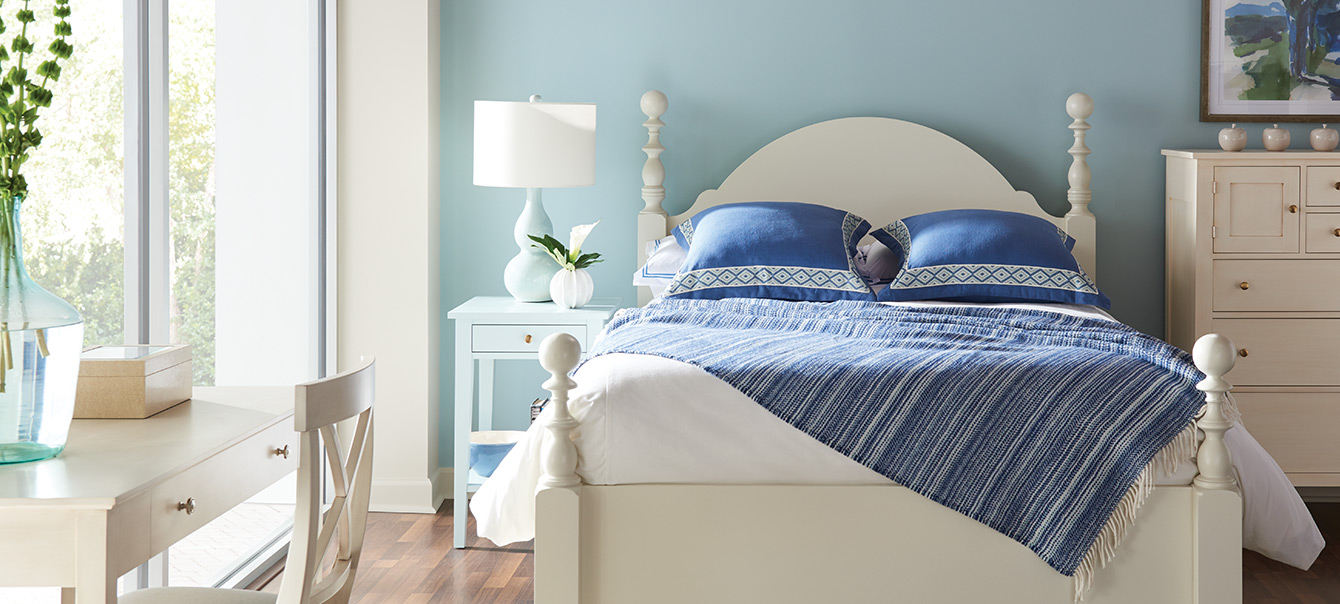 Healthy Home
A healthy environment starts inside your home. Engineered materials frequently used in furniture manufacturing, especially MDF, have a reputation for leaching VOCs and formaldehyde. We believe using safer, natural materials and choosing solid wood furniture can help avoid bringing toxins into your home.

Gat Creek products are made even healthier through our finish practices. The catalyzed lacquer finish we use to protect our solid wood furniture is 99.9% cured in the production process. Ovens and fans in our finishing area, along with time, assure that essentially all VOCs are vacated before our products are delivered to you.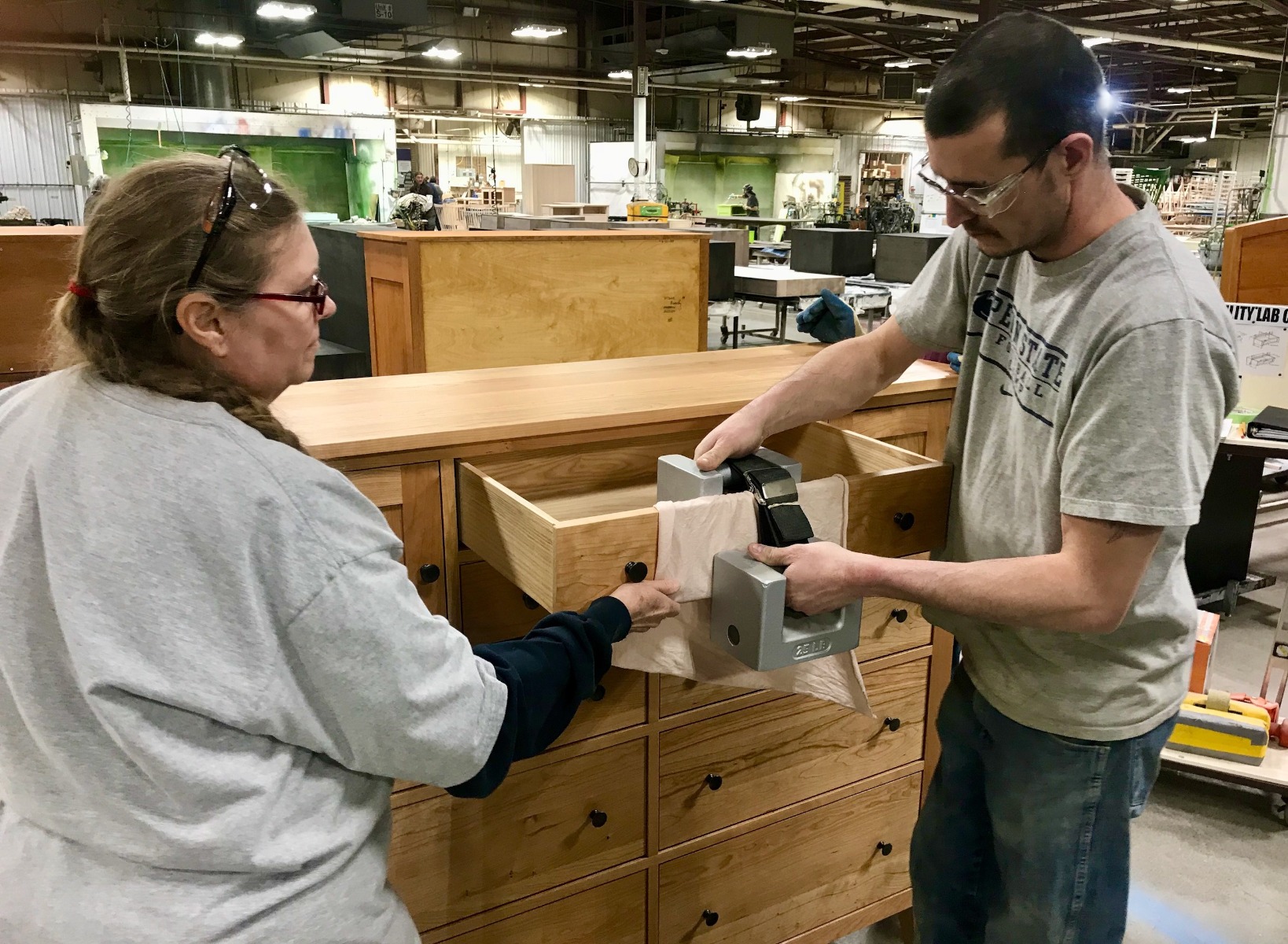 Product Safety, Compliance, and Verification
We want to assure our products are safe for use at home to prevent tip-over accidents. We comply with ASTM F2057, a voluntary stability standard for clothing storage furniture and conduct UL-Verified product stability testing at our factory. Our CEO, Gat Caperton, also serves as an active member of the Furniture Safety Committee of ASTM International, a globally recognized leader in developing voluntary product safety and performance standards. To learn more about this subject and our onsite testing program, read this story on our blog.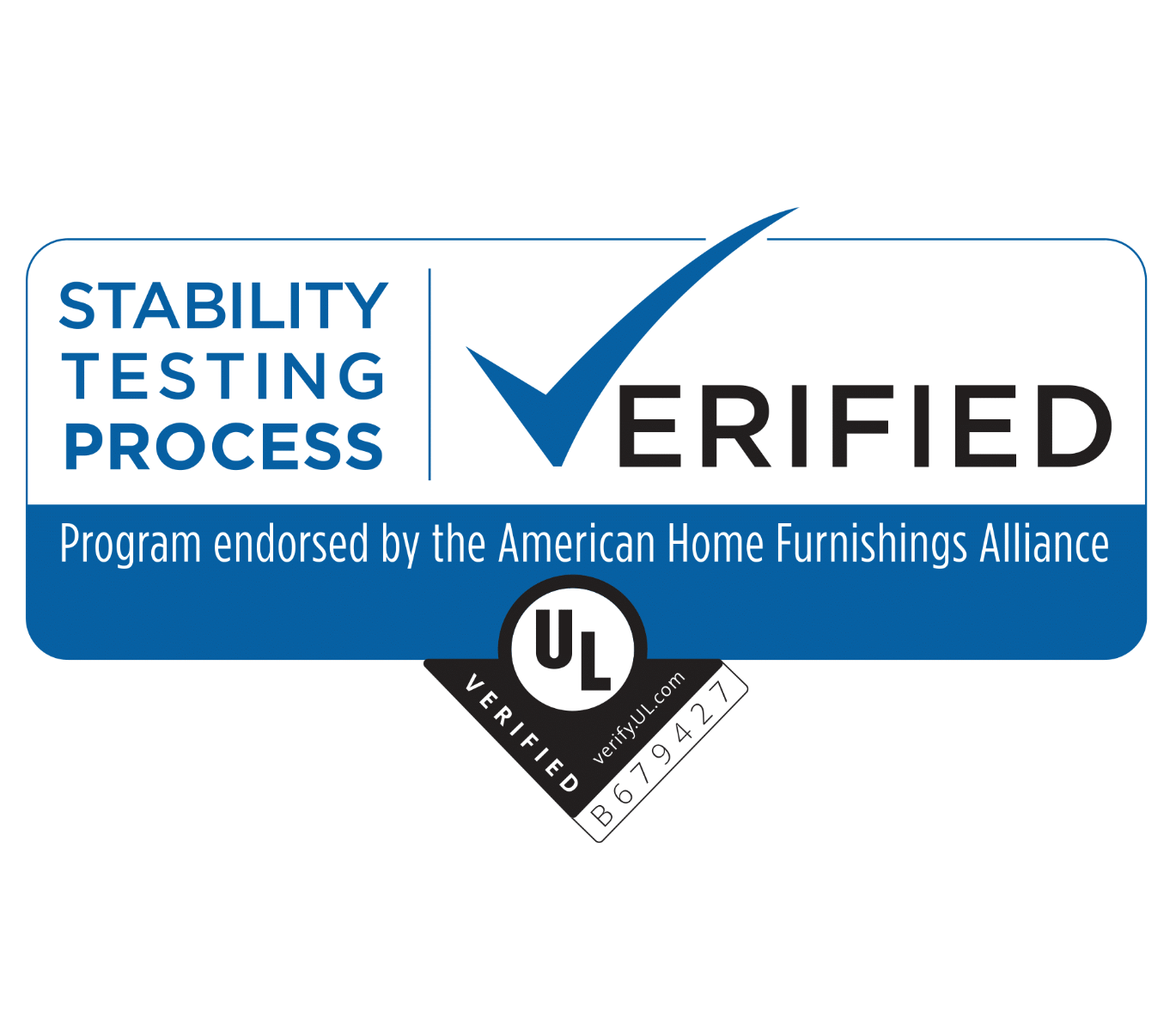 As of 9/6/20 UL Verification includes these skus: 39643, 82326, 82307, 82871, 82442, 82870, 82302, 82303, 82328, 82426, 82305, 82309, 82428, 82425, 82429, 82327, 82757, 82755, 82869, 82877, 82862, 83203, 82756, 83204, 82443, 83759, 82767, 82758, 82764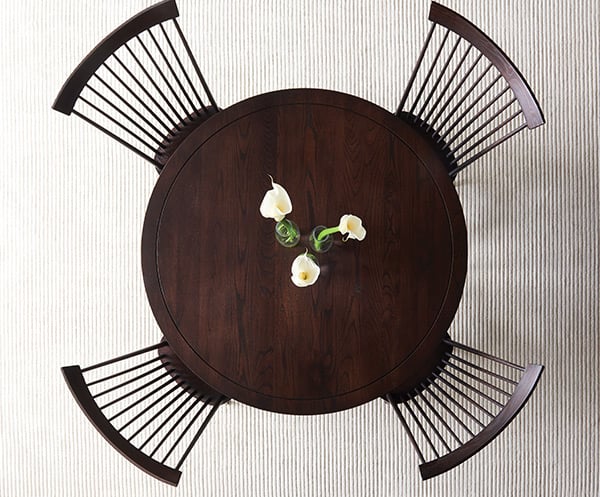 Timeless Design
We offer a variety of classic furniture styles and finish treatments to provide a range of choices to fit your home. Our design team refreshes the assortment regularly to reinterpret traditional forms and colors for contemporary tastes and needs.

Steering clear of trends, we seek to produce timeless designs and finishes that will be a source of pride and joy for decades to come.