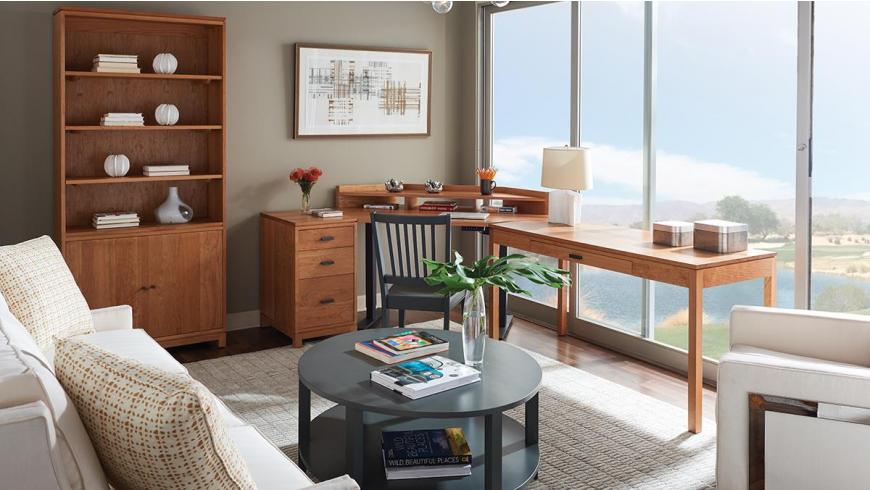 For newcomers to working from home, difficulty concentrating is common. So is procrastination. Experts tell us there are ways to minimize the power of distractions and a well-appointed, organized workspace tops the list. Don't you think now is the time to create a productive home office with the help of furniture that's designed for the task?
Cleaner lines, modern spirit, flexibility and fun meet today's tastes and demands for home office furniture. At Gat Creek, you can scale it up if you have a dedicated room as a home office and scale it down if you're sharing space in a family room, extra bedroom or great room.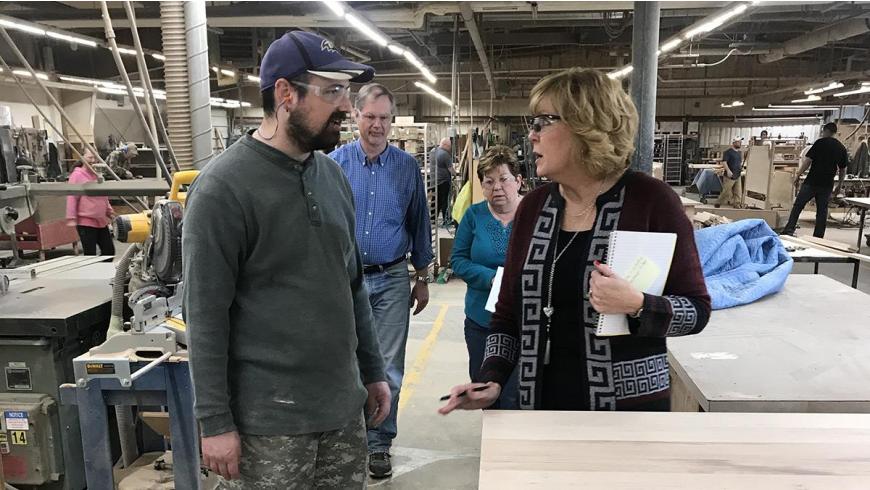 While it may seem like a magic wand invented by the auto industry, Lean Manufacturing is a process that encompasses a variety of practices depending on the trade. "Our business is particularly well-suited to Lean principles," Gat explained. "With a piece of solid lumber I can make a bed, or a table or a dresser. Unlike a car manufacturer that is dealing with thousands of parts to source and manage." Lean works for both industries, but for Gat Creek the complexity is vastly reduced.
"Really it's as simple as listening to our customer and focusing on the things she cares about," Gat said. "And our customers care about the finest material and craftsmanship."