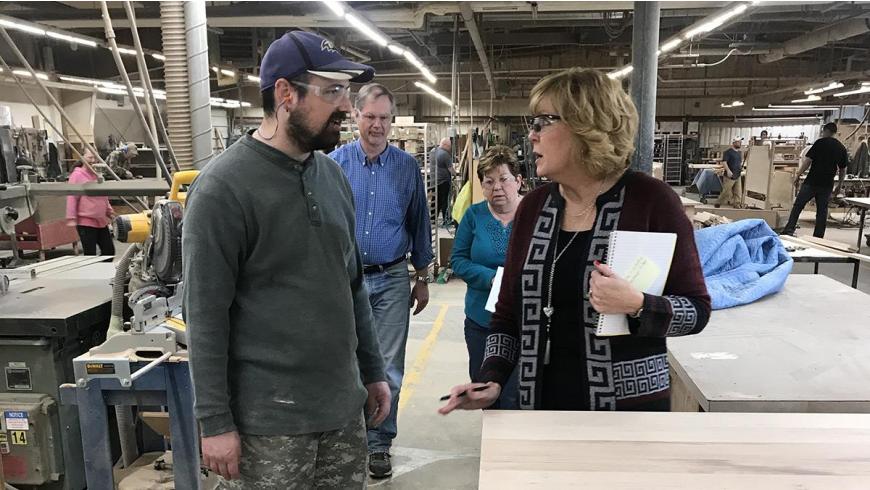 While it may seem like a magic wand invented by the auto industry, Lean Manufacturing is a process that encompasses a variety of practices depending on the trade. "Our business is particularly well-suited to Lean principles," Gat explained. "With a piece of solid lumber I can make a bed, or a table or a dresser. Unlike a car manufacturer that is dealing with thousands of parts to source and manage." Lean works for both industries, but for Gat Creek the complexity is vastly reduced.
"Really it's as simple as listening to our customer and focusing on the things she cares about," Gat said. "And our customers care about the finest material and craftsmanship."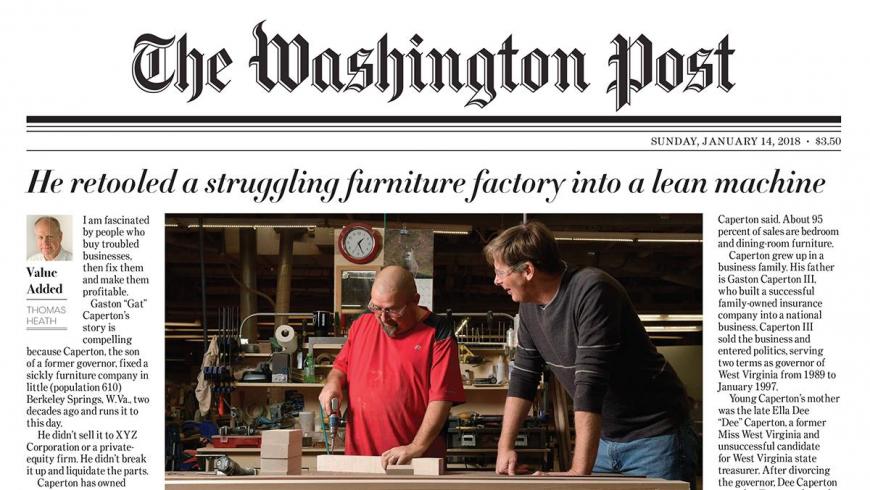 Almost 25 years ago, Gat Caperton bought the Tom Seely furniture factory in Berkeley Springs, West Virginia. It had operated since the 1950s and was struggling to compete with brands that had moved their production to low-wage factories in China. 
The Gat Creek story appeared in this 2018 Washington Post story. It's an excellent portrait of Gat and the company. If you saw the story when it was first published, it is worth revisiting for the reader comments!