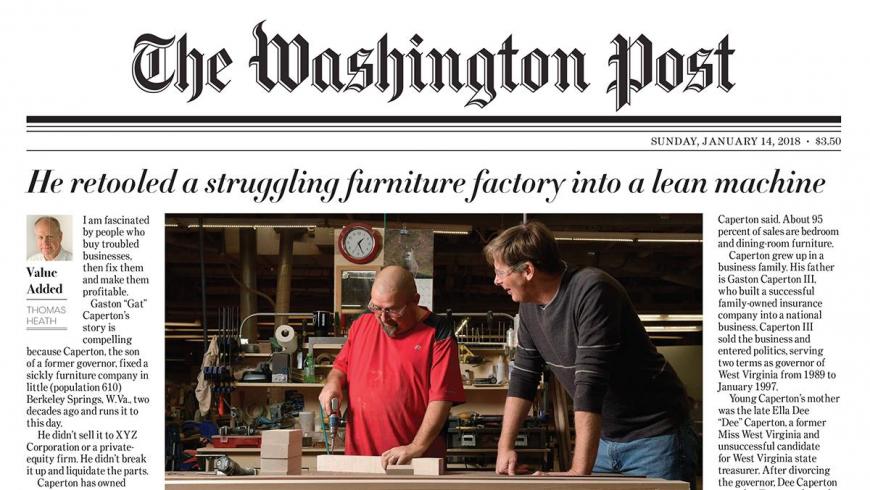 Almost 25 years ago, Gat Caperton bought the Tom Seely furniture factory in Berkeley Springs, West Virginia. It had operated since the 1950s and was struggling to compete with brands that had moved their production to low-wage factories in China. 
The Gat Creek story appeared in this 2018 Washington Post story. It's an excellent portrait of Gat and the company. If you saw the story when it was first published, it is worth revisiting for the reader comments!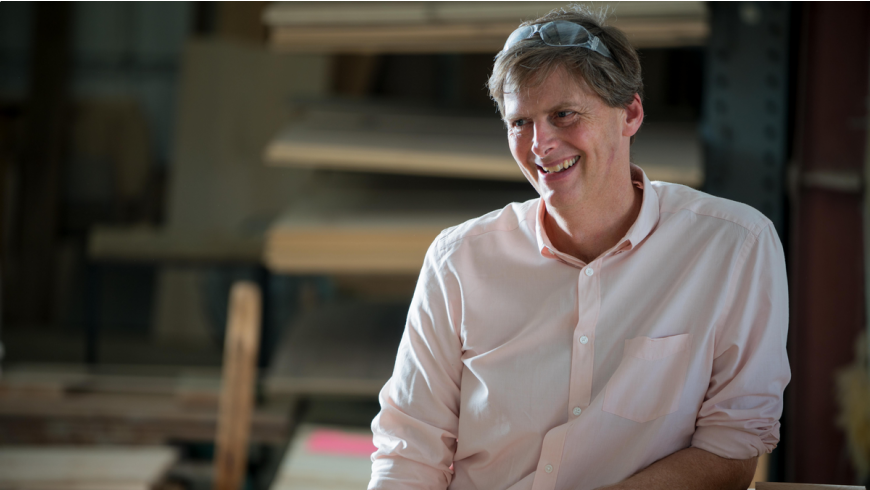 At its annual meeting last November, the American Home Furnishings Alliance elected Gat Caperton chair of the board of directors. Gat has sat on the board since 2013 and replaces 2018 chair, Bill Wittenburg, CEO of Klaussner Furniture.