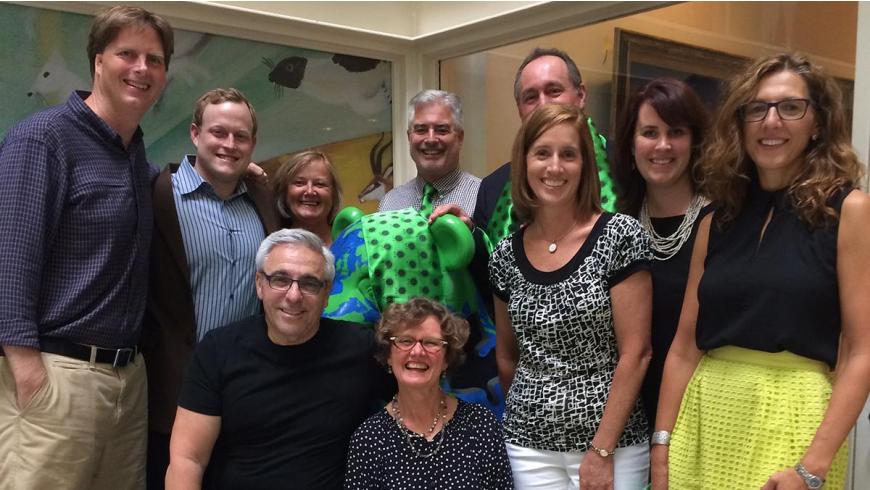 Where To Find Sustainably Made Furniture? Right Here
In just 14 years, the Sustainable Furnishings Council (SFC) has grown from a seed of an idea into one of the industry's most influential voices for environmental responsibility. Credit the rapid growth and impact to two things: consumers' awareness of and desire for safer, more sustainable products, and a leadership group wholly dedicated and committed to sustainability.
"What I am really proud of is that back when we started in 2006 sustainability was unknown in the furniture industry," said Gat Caperton who was a founder of SFC and continues to be a board member. "In fact, the industry was turning in the opposite direction with manufacturing going to China where illegal and unsustainable materials and pollution were all happening at an alarming rate. And now sustainability is well known throughout the industry. More and more people strive for it, even those who don't do a good job like to claim they do because we have succeeded in elevating the awareness."
Hundreds of domestic and international manufacturers, designers and retailers comprise SFC's membership. Through its mission to help companies reduce their environmental footprints while still maintaining growth, consumers now have avenues for finding environmentally responsible and healthy furnishings. The organization has relied on consistent and accessible educational programs and promotion to spread the word and grow its purpose. 
"Sustainability is a legitimately complex issue. It's hard to understand what is and what's not, especially with companies that engage with what we call 'greenwashing,' which is trying to sound sustainable when they aren't," Gat said. "We work very hard to boil it down and make it make sense. Informing people really is the majority of our focus and it is how we will keep growing this initiative into the future."
It's not difficult for Gat to see a day when the entire furniture industry fully embraces sustainability. "Let me put it this way," he said. "When I first got out of college the first real trend in the industry was TQM. Total Quality Management. The belief was you can get your company anywhere if there was intense focus paid to quality throughout the process. You don't hear about TQM anymore because those who adopted it stayed in business and those who didn't went out of business. I believe we will see the same thing with sustainability. In the long term you won't be hearing from companies who fail to adopt it."
Gat Creek is proud to be a founding member with Silver Exemplary status. For a complete list of Sustainable Furnishings Council member companies visit sustainablefurnishings.org.