Youth Movement: Gat Caperton's AHFA Leadership Reflects Industry Evolution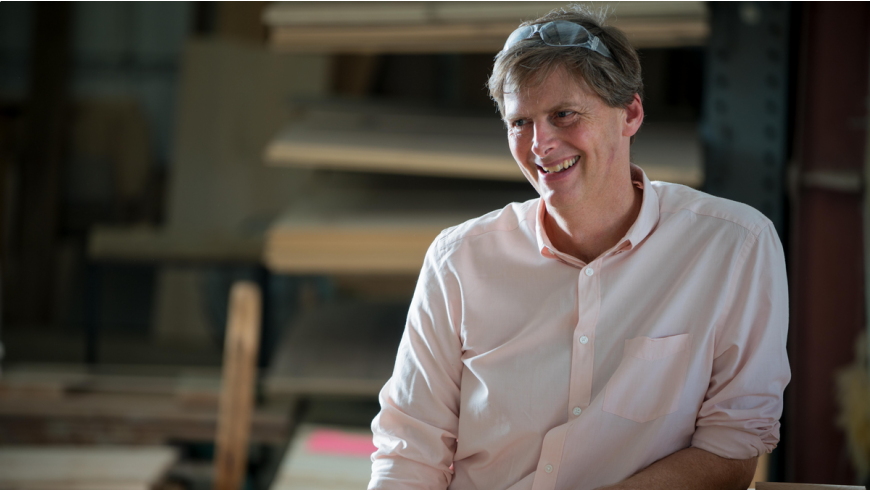 At its annual meeting last November, the American Home Furnishings Alliance elected Gat Caperton chair of the board of directors. Gat has sat on the board since 2013 and replaces 2018 chair, Bill Wittenburg, CEO of Klaussner Furniture.
"As a company and not really what you would call a generational member, we're proud to be in this position," Gat said. "Clearly, we are one of the smaller businesses within the alliance, and somewhat in the minority. I mean, I'm 52 years old and I'm the young guy in the organization."
That perspective, though, is an important one for an industry that, like all consumer-facing industries, is in the midst of great change. Gat hopes to bring a viewpoint respectful of the nation's evolving attitudes. "My first act was to look at the bylaws. Really a basic thing but they hadn't been changed in probably 50 years. All the language was male-focused. I had them rewritten to be gender neutral."
Today's customer base is more diverse, and the importance of recognizing that in every detail is vitally important, Gat explained. "I hope my contribution is going to be helping the industry grow and become more inclusive and open."
Established by a group of southern furniture manufacturers in 1905 and called the North Carolina Case Workers Association, the organization maintained a largely regional focus for decades. By 2004, the association had grown into a formidable advocacy and industry support network affecting the growth and global leadership of manufacturers and importers of residential furniture for the U.S. market, as well as to all suppliers to this industry. That year, the name was changed to the American Home Furnishings Alliance.
While Gat hopes his influence will help advance the industry during his chairmanship, he is quick to acknowledge the change that has happened to himself and his approach to business. "When I got into this industry I felt like an outsider because I thought it important to be an outsider," he said. "What I've learned is you find more success and help grow the industry overall by not being an outsider."
Gat cited the software industry as an example; it's an industry that is very competitive, very smart and that generates a lot of value. "The point is, you're better off to have good competitors than crappy competitors," he explained. "If we can make the whole furniture industry more successful, Gat Creek will be more successful. We will all be more successful."