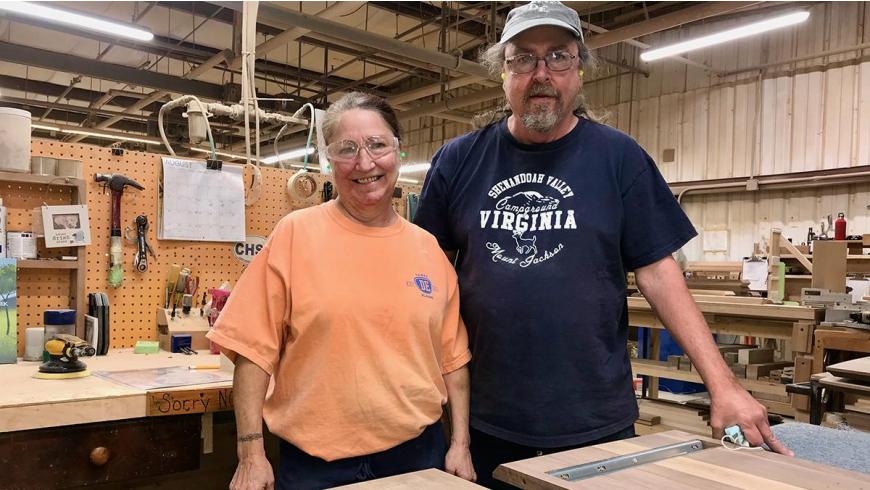 After much deliberation you've decided on the Gat Creek furniture for your home, selected the solid wood type, the finish, the hardware and placed your order. Oh, the anticipation. Wouldn't a note from the builder of your furniture be nice? We've always thought so.
Simply let the trade professional or the retailer where you bought the furniture know you'd like to hear from the builder. We'll alert the builder who will send a postcard to let you know they've started working on your furniture. You might hear from Phil or Paige Wagner - a husband and wife who are among our most experienced artisans.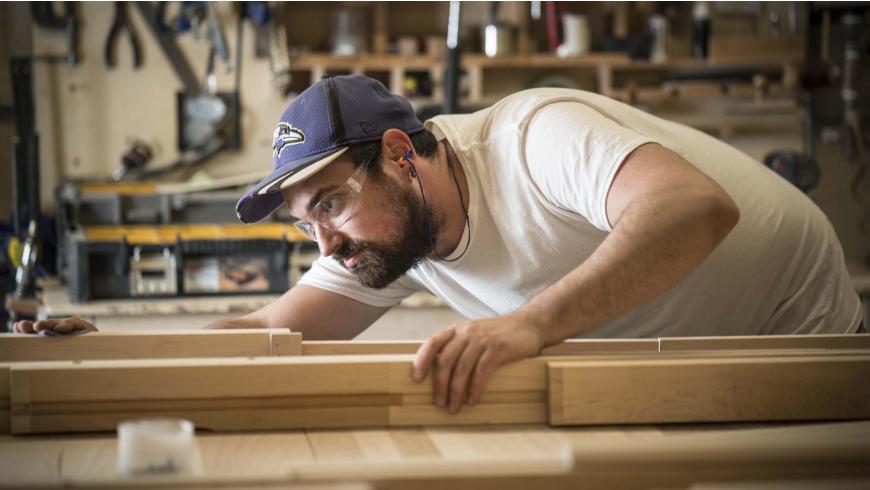 To say that Chris Miller was born to be a prototype builder at Gat Creek might be a stretch. But it is safe to say he is a natural for the job.
The Baltimore native comes from a family of makers. His father, uncles and both grandfathers made their livings in residential construction — renovations and additions — and Chris himself joined the family business soon after high school. "I wouldn't say I came into the family business kicking and screaming," Chris recalled, "but I did try a couple other careers before deciding they were not for me."