Caribbean Designer Finds Gat Creek Feels Right At Home In The Islands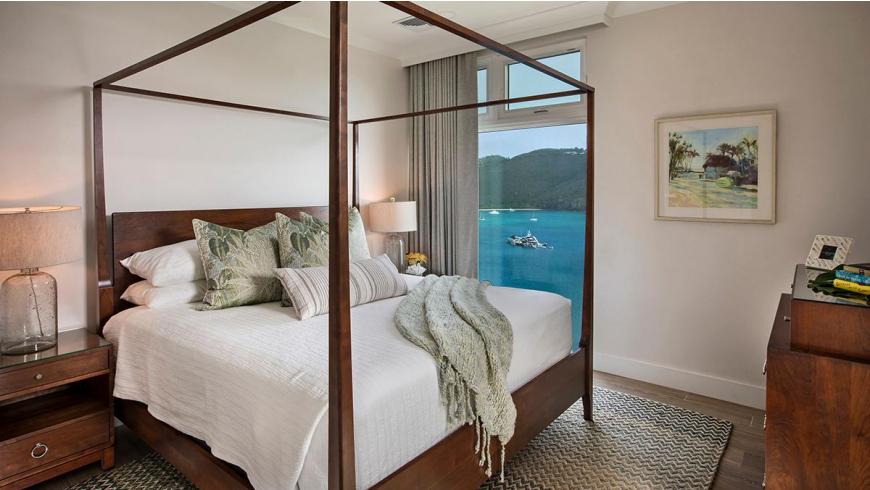 This island romance began in 2013 at High Point Market, the world's largest home furnishings industry trade show. Interior designer Tiffany Cassidy, based out of St. Thomas, V.I., and a friend were doing laps from floor to floor around the show, killing time before an appointment.
"I would have just breezed right by the Gat Creek showroom," Tiffany recalled. "It was my friend who put the brakes on, and in we went. I immediately connected with their products. Everything was lovely and the quality was so high at a very reasonable price."
That, as they say, was the beginning of a beautiful relationship, one many might not have expected. Gat Creek being known for clean, modern takes on traditional profiles, and island style being perceived as, well, seashell and palm tree.
"We don't do kitschy," Tiffany said. "Almost all of our work is with vacation rental properties, homes and condos. VRBO is huge in this area and anyone hiring a designer owns a high-value property."
Tiffany finds that her clientele appreciates that everything from Gat Creek is handmade in America from American hardwoods and that every piece is signed by the maker. "My clients respond to that because it feels real," she said. "For me, a big part of the attraction is the quality and the styling. You can mix their pieces in a variety of ways. And, honestly, one of the best things about the company is how lovely they are to work with."
"I had a room that was small and needed a nightstand on one side of the bed and a dresser on the other," she recalled. "All the pieces I found were different heights. I asked if the nightstand could be made the same height as the dresser and they did it for a very, very reasonable up charge. You can't even ask other manufacturers for that kind of customization. Their frames come from overseas. You may be able to specify a finish or color, but that's not custom. Gat Creek will work with you and it's a huge selling point."
Also huge, how Gat Creek effortlessly meets the challenges posed by living in the Caribbean. The environment is one thing — year-round heat, humidity and salty air that is ruthless on lesser quality furniture — and logistics is another. "I tell my clients, it costs the same to ship a nice, beautifully made dresser as to ship a cheap one. We're an island, the landfill can only take so much. Buy the good thing, ship it once and then you'll have it.
"With Gat Creek, their products, their finishes, hold up really well here in our humidity," Tiffany continued. "And when a renter does something crazy like ruin a finish with bug spray, sunscreen and sanitizer, which a renter did with one of my clients, because the piece was solid cherry it could be refinished and not thrown out."
Of course it's a source of pride that some of the finest vacation homes in St. Thomas are furnished in Gat Creek. But one home in particular stands apart. "I have Gat Creek in my house," said Tiffany.