Roughing It? Hardly. Gat Creek Bespoke Pieces Brighten Historic Cabins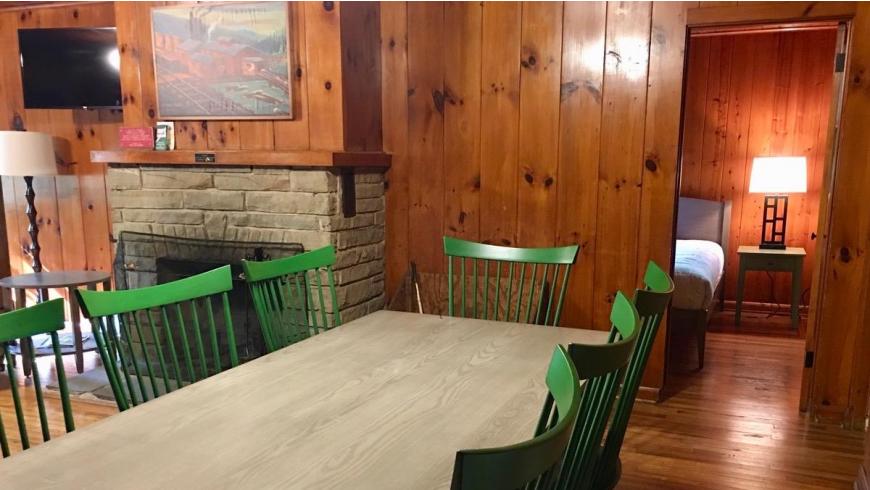 Call us biased but West Virginia has one of the country's finest park systems, and of the 37 throughout the state, the best is Cacapon State Park. It's just down the road from the Gat Creek workshop. So we were thrilled with the opportunity to craft furniture specifically for the park's historic cabins undergoing their first updates in more than 50 years.
"These are cabins from two eras, classic cabins built in the 1950s and legacy cabins from the 1930s and built by Roosevelt's Civilian Conservation Corp," said Gat Caperton. "We had created a table for the park's lodge so we had a relationship already with the parks system. For this project, the superintendent recognized how important it is to have raw materials and product from this great state, and they came to us.
"But furnishing a cabin requires different specifications and elements and we wanted to get everything just right," Gat explained. "That's why we wanted to bring in Jill."
Jill is Jill Watkins, owner of Watkins Design Works in Charleston, who has 25 years of commercial interior design experience and 20 years devoted to sustainable design. Her approach is a perfect complement to the Gat Creek brand. "One of the park's goals is to attract visitors from D.C., Northern Virginia and Maryland suburbs who are accustomed to more of an upscale lodging experience," Jill said. "We wanted to recognize the era these properties came from while blending in the modernity and functionality the spaces required. I mean, when you update every 50 years, the furniture has to be really well made and functional."
Technically, the eras touched Craftsman and Mid-Century Modern styles, which are natural fits for Gat Creek. But for this project, certain custom touches were required; custom is also a Gat Creek specialty.
"Gat Creek has been wonderful and so flexible in adapting styles and creating special finishes," Jill said. "It's great to work with them because it's so easy to collaborate and come to solutions that work."
The first installations are complete with more to come. "And they look great," Jill said. "I hope this is the first of more projects with Gat Creek."
We couldn't agree more. But let's not wait another 50 years.