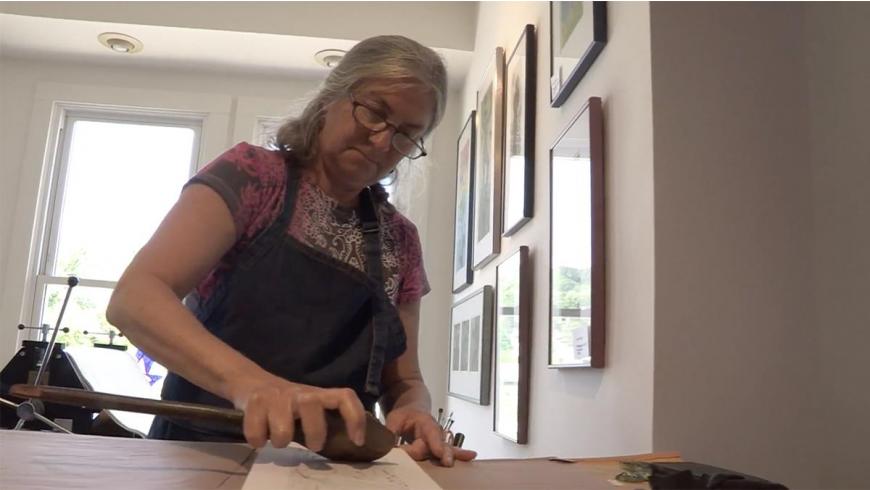 Some 40 years ago, printmaker Jan Heath and her husband, painter Jonathan Heath, left Washington, DC to build their home and studios in Berkeley Springs. "It was the beauty and richness of the environment that drew us here," Jan says. "There were quite a few artists and craftspeople in the area already and it was such a welcoming community. It's a good place for artists to live."
Her ability to capture the essence of the natural world around Berkeley Springs drew us to her work. Jan's art has been chosen for several Gat Creek catalogs and a new print will appear on the 2020 catalog cover.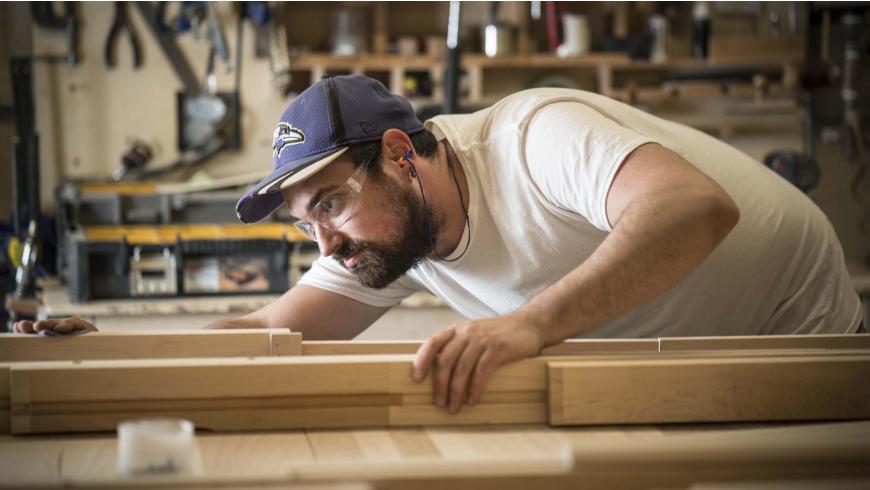 To say that Chris Miller was born to be a prototype builder at Gat Creek might be a stretch. But it is safe to say he is a natural for the job.
The Baltimore native comes from a family of makers. His father, uncles and both grandfathers made their livings in residential construction — renovations and additions — and Chris himself joined the family business soon after high school. "I wouldn't say I came into the family business kicking and screaming," Chris recalled, "but I did try a couple other careers before deciding they were not for me."