Hard-To-Find Double Beds Are Sized Just Right For Some Bedrooms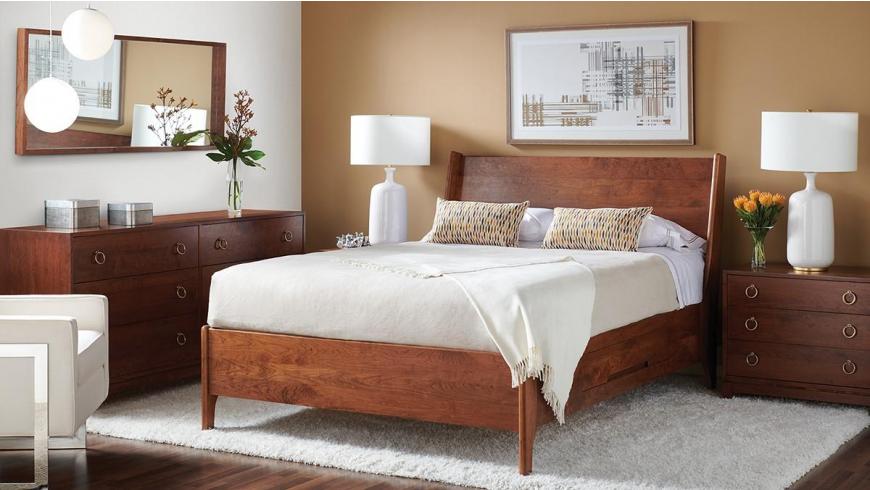 Maybe you have children in the home, lack bedroom square footage, and would never be confused with an NBA player. There's a bed out there you might want to consider.
The double bed (also called a full) may live in the shadow of the extremely popular queen-sized, but it remains the right choice for some. This is why you'll find a double option available with every Gat Creek bed.
The double measures the same length as the twin bed, 75 inches, but adds 15 inches more width than the twin's 39 inches. That may sound like a lot. But it isn't if there is more than one person in the bed. So let's agree on this: If you share a bed the double is probably not for you. At 60 inches wide by 80 inches long the queen accommodates most couples and the king at 76 inches wide and 80 inches long is the most popular with couples who have the bedroom real estate to accommodate it.
"I would only recommend a double for an adult who had a space issue," said interior designer and owner of Design Associates in Wrightsville Beach, NC, Maggie Aardema. "For the amount of space difference, a queen is more comfortable and there are more bedding options for a queen bed."
The double bed is a sensible choice for those who are furnishing a child's room. And it's reasonable to think, for girls, the double bed's dimensions could suffice all the way through high school. "With boys, outgrowing the double's 75 inch length is probably likely. I am actually specifying queen beds for children's rooms with quite a number of my clients."
Maggie noted that while there aren't as many upscale bedding options for double beds as there are in the more popular queen and king sizes, there are lots of choices at the mid-priced level. "You'll find a lot more bedding for doubles than for queens at Target and Bed, Bath and Beyond," she said.
And when the double bed is for a child, that's nice news for the wallet.