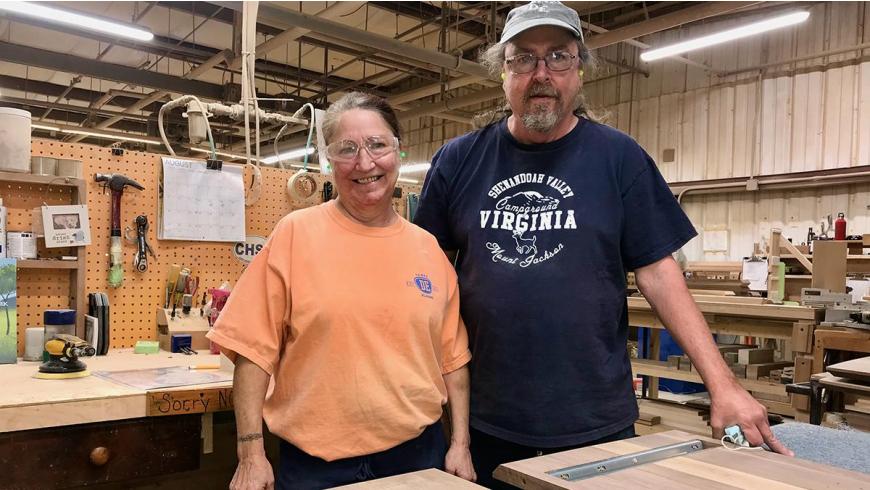 It's In The Mail! Get To Know Your Gat Creek Builder
After much deliberation you've decided on the Gat Creek furniture for your home, selected the solid wood type, the finish, the hardware and placed your order. Oh, the anticipation. Wouldn't a note from the builder of your furniture be nice? We've always thought so.
Simply let the trade professional or the retailer where you bought the furniture know you'd like to hear from the builder. We'll alert the builder who will send a postcard to let you know they've started working on your furniture. Each postcard features a photo and bio of the builder.
"Over the years we've sent tons of postcards and gotten a lot of customer letters, too," Gat Caperton said. "I remember one customer sent a tin of cookies and her note said, 'I wanted to show appreciation for your craft by sharing an example of mine.' Isn't that great? We've gotten photos of kids drawing and coloring at tables we've made. One customer worked for Welch's grape juice and she sent a bunch of coupons. It's really cool when we hear from our customers."
For the builders, the joy is in making a real connection with the person who will own the furniture they have invested so much of themselves crafting. "We sign every piece knowing it may be around for a hundred years," said builder Paige Wagner. "So you put everything you have into it, pay attention to every detail. And hope that the customer really loves the piece." Sometimes the customer's appreciation can be a little unexpected. "I had a customer call me at home to tell me how much she loved the piece I had made for her," Paige said. "I have no idea how she got my home number." "And yet you still managed to spend 45 minutes chatting with that customer,"
Phil, Paige's husband, chimed in with a smile. Phil, also a builder at Gat Creek for more than 15 years, agreed that the interaction with customers is one of the rewarding aspects of his work. "The correspondence usually comes through at the workshop but I have received letters at my home. No idea how they got our address. But they just had to say thank you."
That kind of customer love for the way Gat Creek crafts furniture sparked another memory from Gat: "One of the first letters we ever got, sent to one of our great builders, Junior Troyer. Having a big backlog was a measure of pride for Junior and we had to keep convincing him that's not really a good thing. Customers are waiting for those pieces that are in backlog. This customer letter said, 'don't rush, I'm willing to wait, I want the very best.' So I have this moral dilemma. Do I censor the letter, do I keep it from Junior? I decided I'd give him the letter uncensored but I attached a note, 'this customer doesn't know what he's talking about'."