Gat Creek Is Expanding Factory To Build More Furniture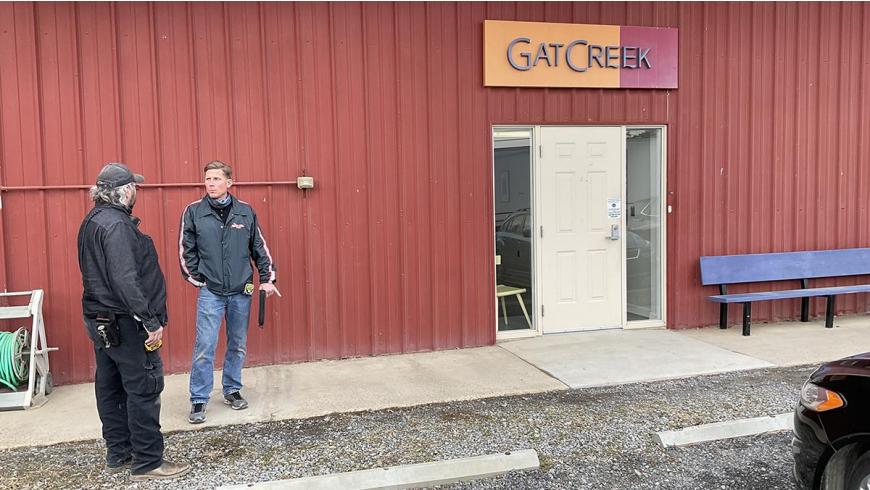 One of the unpredictable aspects of the Covid pandemic has been its effect on businesses. While some categories struggled and even failed due to the quarantines that kept customers at home, others have flourished.
All of this "home time" has reacquainted us with just how important our living spaces are to our well-being. Furniture plays a major role in how comfortable and comforting our homes can be, as the order and shipment growth at Gat Creek since April 2020 surely attest.
"Pre-covid our workshop operated at about eighty percent of rated capacity," Gat Caperton said. "We thought we had plenty of time to dive into the expansion we had been thinking about. But covid changed that schedule. We have been operating beyond our rated capacity for over a year."
Big reveal: Gat Creek is expanding our facility by 40,000 square feet to build more furniture faster and meet demand. And the work has already begun.
"We are finalizing our impact mitigation planning and permitting," Gat said. "When the snow melts, we will start moving dirt."
A self-confessed manufacturing geek, Gat's philosophy on expansions is that if you are going to add on space, add on as much as you can. This being West Virginia with level ground hard to come by, the parking lot offered the best solution to accommodate our growth from the current 100,000 square foot footprint. Parking will relocate to an elevated deck, on the hill behind the factory, a small concession to double production capacity.
The expansion will ultimately double the factory's capacity. Gat says there are must-haves for this expansion. "The facility has to be under one roof. If you build a separate building and have to walk outside to get from one to the other, you may as well build in another state. It has to be on one level; nothing worse for efficiency than negotiating elevators and ramps every day."
One other constraint is the construction can't have any significant impact on current production. We can't stop building furniture to build a factory. Our customers need furniture!
That philosophy has been behind Gat Creek's investment in automation technology in the past and new technology will populate the expanded space, as well, targeting primarily front end operations that turn raw lumber into panels and boards. That new automation and growing the Gat Creek workforce from 150 to 215 will translate into a lot more great furniture.
To our friends and neighbors here in Berkeley Springs, thanks for your patience for any dust, noise or inconvenience. But before you know it there will be more of us to love.